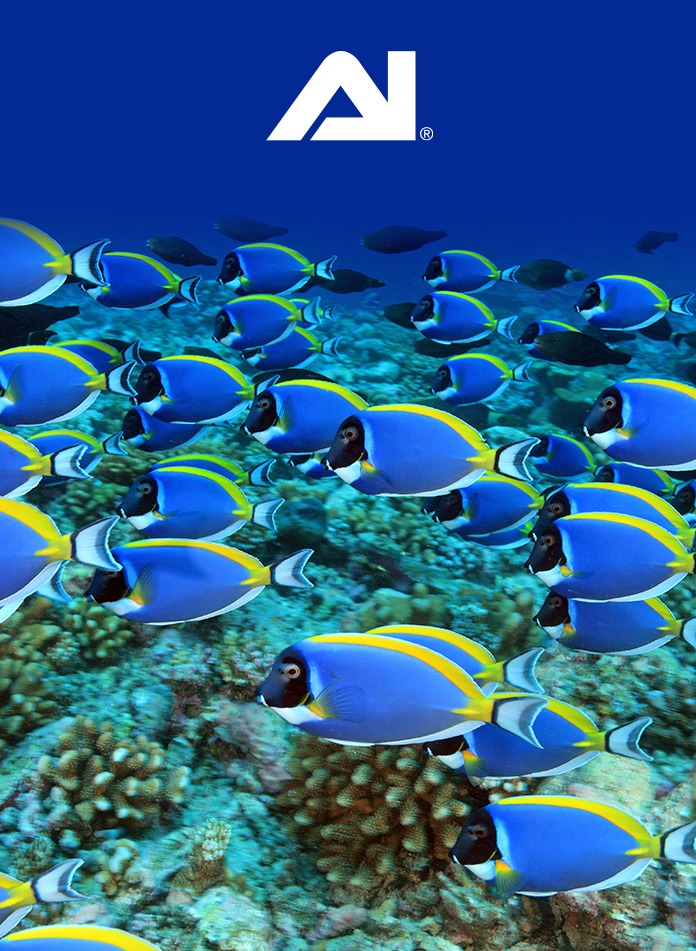 AI proudly designs the most reliable LED reef lighting.
Aquaillumination (AI) has been manufacturing LED aquarium lighting in Ames, Iowa since 2007. With humble beginnings in a basement, Aquaillumination has become a leader in LED aquarium fixture innovation. AI uses the latest name-brand LEDS and their own precision optics to ensure colors are correctly blended and focused, providing even lighting throughout the aquarium.
The Aquaillumination Prime HD and Hydra HD LED fixtures are regarded as some of the best reef lighting available. But AI also designs and builds LED fixtures for freshwater planted aquariums. Control and automation through the myAI app give you the power to manage the light's color, weather modes, and sunrise and sunset features. myAI even has a pre-programmed Acclimation mode for when you add new livestock to your aquarium.
Mounting the AI light fixtures is easy with their versatile mounting kits. We focus on sourcing quality material from the US, for example all of our EXT rails are manufactured in America.
Explore Aquaillumination products
Our products are proven to grow beautiful coral reefs
The Radion G5 is a highly evolved lighting system.
Radion Lighting:
Think Practically.
Choosing EcoTech is easy. Every piece of equipment delivers great capability alone or expands in functionality as part of a smart connected system. Durability, support and upgrade paths define the EcoTech experience. Radion lighting begins with what you need and grows as your tank develops or you upgrade to a larger system.
The Radion G5 is a highly evolved lighting system. Previous generations of Radions have lead the industry in control, innovation and successful reef keeping. G5 builds on a proven legacy to deliver the light energy that coral needs with a focus on the aesthetic preference of the reef hobbyist.
Mobius: Unifying Platform for an Advancing Ecosystem
You've invested in your ecosystem with the smartest and most capable EcoTech equipment. Now unlock the true potential of this system with
nothing more than an app on your smart device. Like the life in your systems, the beauty of Mobius will develop and evolve rapidly.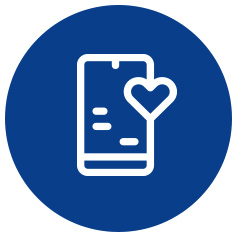 COMPATIBILITY
Mobius works with a wide range of connected devices. More devices are being added each month.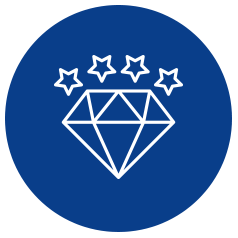 BRILLIANT
Everything you need in a aquarium equipment control. A decade to develop, but seconds to set up.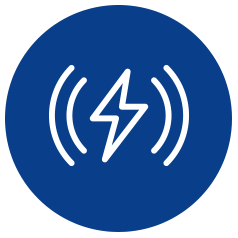 POWERFUL
Mobius interface is built to utilize the communications and convenience of your favorite smart device.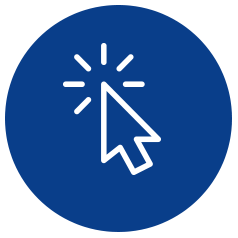 FREE
Straightforward and just how you like it. Mobius is free. Get it now on your favorite app store.